The COVID-19 crisis brought many changes to the workplace. One of these is related to finding work. Working from home in the gig economy is unconventional. This is because fewer employers are looking for candidates with conventional qualifications. Is a college education still relevant and worthwhile? Here is a look at multiple sides of the discussion.
Professional courses (stand-alone)
The demand for professional courses has exploded. More people can get employed based on skills rather than degrees. According to College Atlas, professional certification is a standardized process. It enables a certified individual to demonstrate a specific level of competency in a specific job function. This makes a lot of sense to employers. Each certificate course is narrowly focused on a specific, actionable skill required in a particular industry. One example is the Registered Professional Reporter (RPR) course.
This professional certification is a prerequisite to becoming a court reporter, aka stenographer. These professionals produce official written transcripts of legal proceedings such as trials, hearings, and legislative meetings. Many employers hire RPR-certified persons without college degrees. Local governments and courts in Ireland are examples of such employers. The average remuneration for a court stenographer is EUR 34,000 annually.
Another professional certification that has value without a college degree is Microsoft Technology Associate (MTA). This certification is proof of entry-level skills in mission-critical IT roles such as mobile application developer, IT security specialist, database administrator, network administrator, network architect, helpdesk technician, video game designer, website developer, software engineer, and system analyst. The average salary for MTAs is EUR 56,000 per year. Most large organizations like Amazon and Microsoft hire MTA-certified applicants without college degrees.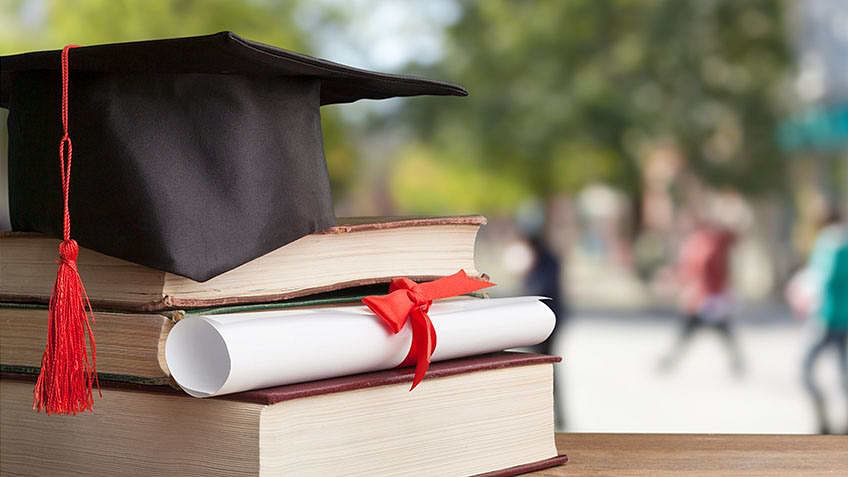 Professional courses (add-on)
Nearly 66% of job ads in the US ask for some college degree. Additional certification can improve career growth prospects for people with university degrees and significantly increase their earning potential. Those with a college education in accounting, finance, or economics should consider a Chartered Financial Analyst (CFA) certification. Earning a CFA widens the choice of career paths. It increases the choice of sectors one can work in. Degree holders with a CFA certification add-on can work in portfolio management, financial research, consulting, risk analysis, risk management, investment strategy, and other domains.
Certified professionals are often eligible for additional bonuses and incentives compared to pure degree holders. The compensation varies widely with sector and area of specialization. According to CFA Institute, a portfolio manager's base salary is EUR 150,000 per year. With other components, the total compensation can add up to EUR 260,000. CFA-certified degree holders can work with JP Morgan Chase, Morgan Stanley, and HSBC Holdings.
Here is another example of an add-on certification to improve career prospects. Nursing degree-holders can benefit from add-ons like the Certified Paediatric Nursing (CPN) certificate. A CPN is proof of specialization and competence that employers value. According to the US Bureau of Labor Statistics, registered nurses earn a median annual salary of EUR 60,000. CPN-certified nurses can earn EUR 73,000 annually. Phoenix Children's Hospital and Cincinnati Children's Hospital Medical Center are examples of employers who look for this skill combination.
Certification without degree
Many professions do not require fancy college degrees. Many of these domains are ripe for freelancing, self-employment, and entrepreneurship. For example, a social media marketing certificate can lead to a profession in freelance social media management. They earn from EUR 12-98 per hour, depending on skill and reputation. Another domain is web development. Freelance web developers can earn EUR 60 hourly and more depending on their expertise. The benefits of self-employment include freedom and immense flexibility.
Vast communities of migrants live and work in Ireland. Their priority is to send remittances back to their home countries via the Ria Money Transfer App and similar channels. Having marketable skills improves earning potential. Having certified skills is even better. MD for Close Brothers Commercial Finance in Ireland, Ciaran McAreavey, says that the growth of the freelance industry is benefitting people and companies alike. It gives individuals more flexibility, a sense of freedom, and a better work-life balance. Diverse roles also create new opportunities and challenges.
Conventional professions
For high-skilled jobs which require a professional license, college is a must. Some examples are land surveyors (EUR 148,000 annually), engineers (EUR 46,000), clinical lab technicians (EUR 44,000), and doctors (EUR 258,000). These professionals can also benefit from self-paced additional learning to update the knowledge they have.
In summary
Higher education is essential for people early in their careers. Job experience and the acquisition of new skills add much weight to the resume. Add-on skills create better opportunities for employment and career advancement. They also create a competitive advantage over competitors. This helps with better compensation, prospects of promotion, and higher responsibilities.
Hemant G is a contributing writer at Sparkwebs LLC, a Digital and Content Marketing Agency. When he's not writing, he loves to travel, scuba dive, and watch documentaries.